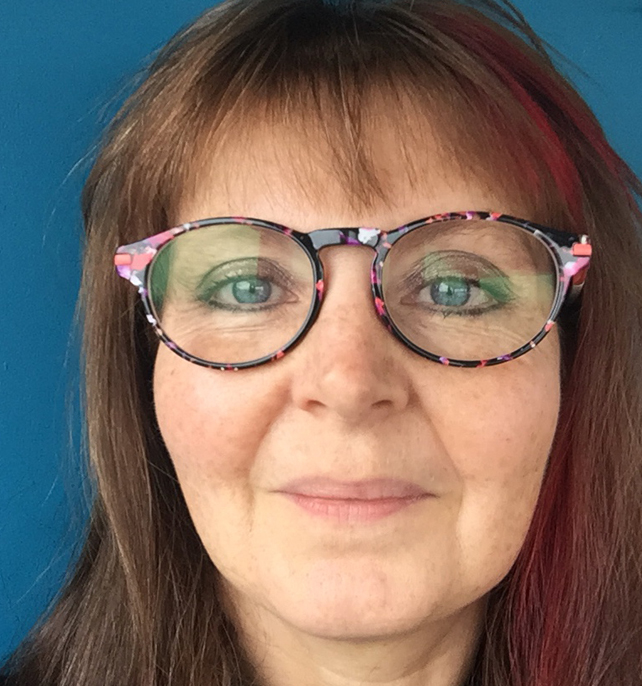 Clair Aldington

Clair is an artist, maker and designer. She is also a Registered RJ Practitioner with the Restorative Justice Council, UK. Clair has worked with Oxfordshire and West Berkshire Youth Offending Services, as a regional Creative Arts Development Worker in Youth Justice and as an Arts Development Officer with Shetland Arts. In 2008 she co-founded Space2face, Shetland, now an independent RJ Arts charity https://www.space2face.org. As a freelance creative practitioner, Clair has made and sold her own work and delivered residencies in a prison, an immigration removal centre, women's refuges, care homes and schools, working with regional and national organisations https://www.clairaldington.com. She has a MA in Contemporary Art and Music, has managed public art projects and was an artist advisor with the British Council (2015-2017). In 2017, she was awarded AHRC PhD funding. Her research interests are restorative justice, making and gifting in transition, crime and conflict, and islandness.
Thesis Title: Drawing a Line; the Meaning of Making, Gifting and Solidarity in Restorative Justice Processes

This practice-based research broadly investigates the meaning, micro and macro, of solidarity within restorative justice (RJ) processes and asks how do the acts of making and gifting contribute to it? One foundation for this is Rossner's (2013) work who applied interaction ritual (Goffman, 1967; Collins, 2004) to RJ. Rossner articulates that the most successful RJ encounters are the most emotional ones, containing positive emotional turning points. These are expressed through bodily symbols of so-called solidarity, eg. eye contact, handshakes, or hugs. These emotional turning points may be prolonged beyond the encounter through creating material symbols. The particular question of this research is whether or not a co-created design thing, handmade as part of a RJ process, could become such a material symbol of solidarity-currently there is a lack of such symbols in RJ. The research involves 26 participants, including RJ researchers, academics, and practitioners, creative and restorative practitioners, dancers, people harmed (victims) and responsible (offenders), and utilizes the existing practice of the researcher as both a maker and a RJ practitioner. Different data collection methods (interviews, longitudinal case study, workshops, and practise-based work by the researcher) are adopted to uncover verbal and non-verbal understandings of making, gifting and solidarity within RJ.
Award Date: 31/07/2021

Principal Supervisor: Professor Jayne Wallace

Second Supervisor: Dr. Justin Marshall

Additional Supervisor: Ms. Charlotte Bilby

Website