Access CDT Funding
There are a number of funding schemes available to students who are part of the Northumbria –Sunderland CDT; these are outlined below. To apply for each scheme students should complete the relevant application form and supervisors should show support for each application by countersigning the application form.
Please note:
Applicants will be notified of results within one month of their application.
You may need to apply for a suspension of studies from your University if you are undertaking a placement.
Research Training Support Grant (RTSG)
AHRC students can apply for funds from the Research Training Support Grant (RTSG) to enable them to undertake overseas and UK study visits, attend conferences, and to cover other primary research costs. Students can apply for up to £200 per year of study. All AHRC funded doctoral students are eligible to apply for these funds, apart from those who are writing up (i.e. beyond standard duration). However, students who have already received one allocation from RTSG funds will not normally be funded again during the life of their PhD.
Approved funds are for a particular purpose and receipts must be submitted when claiming expenses. Please be advised if your plans change you must inform us as further approval will be needed.
The application form can be accessed here
.
Student Development Fund (SDF)
Northumbria and Sunderland CDT students can apply for funds from the Student Development Fund (SDF). This funding is primarily available to extend the duration of PhD study flexibly and responsively, i.e. to support an appropriate range of training for individual AHRC-funded students according to their individual needs. This may include: Study Visits; Placements; International Placements; Skills Development; High Cost training; attendance at conferences.
The application form can be accessed here
.
Cohort Development Fund (CDF)
The Cohort Development Fund scheme allows the CDT to support training initiatives directed towards supporting the disciplinary & interdisciplinary training needs of doctoral researchers in the Arts & Humanities.
The Cohort Development Fund aims to support students & institutions to work collaboratively to develop & improve doctoral training across arts and design, by funding them to:
develop/deliver training that is not possible/viable for individual institutions & is in the vanguard of the field(s)
develop/deliver training that is innovative in scope, subject &/or delivery model
lead the development of research training in their discipline(s)
develop strong & sustainable peer networks among staff & students
build capacity among the student body to identify, lead, manage &/or deliver their own training
develop students' capacity in grant proposal writing
Criteria for activities
Demonstrably meeting the aim(s) set out above
Potential for scalability/replicability
Minimum of 5 students must benefit from proposed training
Must be open to all AHRC students at Northumbria and Sunderland Universities
The application form can be accessed here.
For support in organising your event (e.g. catering, venue hire) please contact:
Northumbria students: rn.northumbria-sunderland-cdt@northumbria.ac.uk
Sunderland students: faci-research@sunderland.ac.uk
Click on the images below to see examples of projects funded through the CDF scheme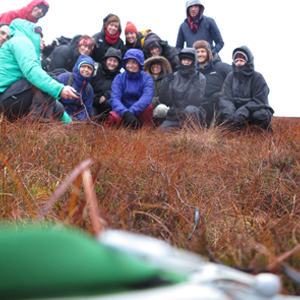 Image: Alison Lloyd Contouring 540 m: A slow micro-navigation, 6 December 2019. Following the boundary between Northumberland and Durham counties to the 540 m contour south of Quickcleugh Moss.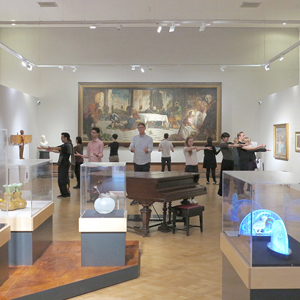 Image: CIRCA Projects, Summer Lab, Giles Bailey workshop, The Shipley Art Gallery, Gateshead, 2017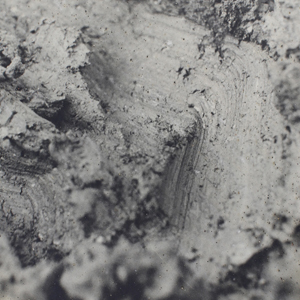 Image: Rowan Lear. Grease of the Earth 2017