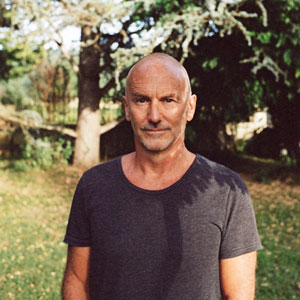 David-Blamey

David Blamey lives and works in London. His work encompasses several activities that overlap to form a multidimensional practice that eludes conventional categorisation. To this end, his projects are positioned consciously within a range of public situations, both inside and beyond the art gallery. For over 30 years he has travelled and carried out research in India. In 2006 he was awarded the Arts Council of England's Prayog International Artist Fellowship and in 2017 his film 'Rice' was selected for the Mumbai International Film Festival before being screened worldwide at venues including: the Whitechapel Gallery, London (2019), the Workers Unite Film Festival, NYC (2019) and winning best world film at the Rome Agri Culture film Festival (2019). In recent years he has been drawn to the intangible materiality of sound. He released his first record 'Rural' in 2015 and established the Continuous Tone online platform for artists working with sound in 2019. The Wire described his 'O.K.' cassette release as 'something quite strange, creepy and good'.
Thesis Title: The Perfect Moment: Dreaming India in Art That Aspires to Ordinary Life

In a chance encounter with a couple of French hippies called Bernard and Didier, Louis Malle ('Phantom India': 1969) speculates about the motives that have caused the trio of Frenchmen to leave their lives of comfortable materiality in Europe for considerably more challenging conditions in the sub-continent. The young men speak of being touched by 'grace' in the midst of their newfound 'freedom', citing 'individualism' and 'capitalism' as 'defects of Western society'. Three weeks later, Malle and his crew meet the pair again. Something has changed. Blaming the climate and poor food Didier has obviously fallen ill. His eyes are unfocussed as he confesses that his parents have sent him a plane ticket home. His friend Bernard however seems to have completed some kind of personal transformation. A broad smile dances behind his newly styled 'socialist revolutionary' Bhagat Singh moustache. He announces his intention to set off to Goa, then Pakistan, alone. Off camera the voice of god (Malle's narration) tells us that none of the travellers, wherever they come from, can escape their own civilizations. "I'm afraid they're only dreaming India", he declares, "like I am".
Award Date: 01/02/2022

Principal Supervisor: Professor David Campbell

Website