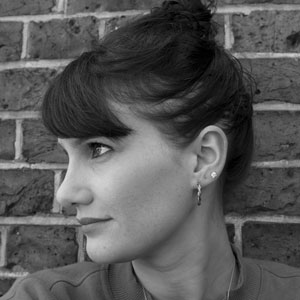 Laura Yuile

Laura is an artist and researcher based in London. Her practice spans video, sculpture, performance and events; and explores the relationship between domestic and urban space; the body, and how our everyday lives are affected by global networks and flows. Alongside gallery-based exhibitions, she has organised several projects that filter into the everyday, commercial spaces that her work engages with. For example, Comfort Zones was a series of symposia held in the showrooms of various IKEA stores throughout the UK and China. Laura has exhibited and screened internationally at venues including nGbK (Berlin); Apexart (New York); Blackwood Gallery (Toronto); Tate Britain (London); Mauve (Vienna); t-space (Milan); Recent Activity (Birmingham); Collective (Edinburgh); and undertaken residencies with Temporary Art Platform (Beirut), IOAM (Beijing) and The White Building (London). In 2015 she was an Associate Artist with Open School East, London.
Thesis Title: Infrastructural Cosiness: Financialized housing and the aesthetics of exclusion

My PhD is examining the material, technological and economic infrastructure that is tied in with the shift towards financialized forms of housing; the move from "homes" to real estate; and the performance of community. I have been exploring how developments in technology, and developments in housing prompted by the strive towards globalization and the motives of profit, have impacted the meaning of 'community', and the ways in which communities form. By examining a number of financialized housing models, and the aesthetic of what I term 'global blanding', I have been building a body of research that embeds itself within these spaces through my project and podcast series ASSET ARREST. For each episode of ASSET ARREST, I invite a different guest to view a different residential property with me, with us both posing as potential buyers. This methodology has enabled me to gain knowledge of these properties from the inside; accessing what are otherwise perceived as exclusive spaces accessed only by those with enough wealth. I extend this strategy to the examination of art practices that intervene in the spaces of finance and real estate; proposing that they might contribute to an 'ungating' of these exclusionary spaces.


Awarded Date: 01/09/2021

Principal Supervisor: Professor David Campbell

Second Supervisor: Professor Andrea Phillips

Website