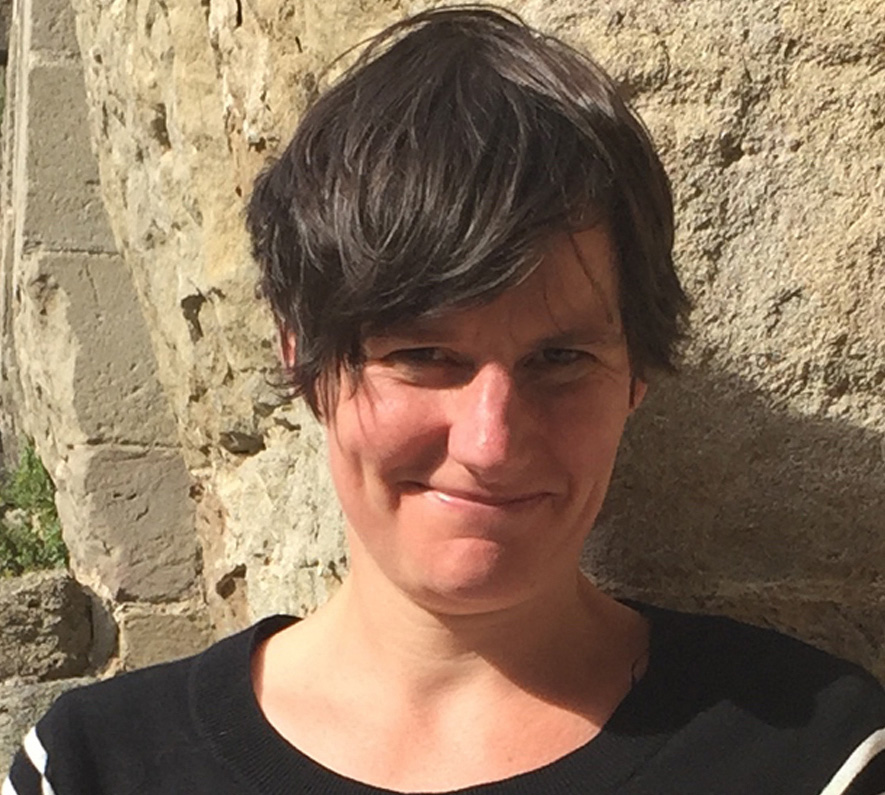 Dr. Inge Panneels

I am an artist and academic researcher on the Creative Informatics project, a collaborative project between Edinburgh Napier University (where I work), University of Edinburgh, Codebase and Creative Edinburgh, looking at how data can be used to grow the creative industries: from creative products and services to new modalities of experience. My research is specifically looking at how data and data driven technology could be deployed, or is missing, to help the creative industries to embrace not only a triple but a quadruple bottom line (people, planet, profit and purpose). The consideration of sustainable futures and practices, with applied doughnut economics in a circular economy, can thus set us on pathways beyond economic growth. I am mostly interested in the role culture at large, and the creative industries specifically, can play within this heady mix? Thesis informed by Phd research (Northumbria University) on the topic of 'Mapping the Anthropocene: an investigation of Cultural Ecosystem Services through artists' engagement with environmental change in Scotland' (2019). This research specifically looked at mapping, as a tool for future speculations and culture change.
Thesis Title: Mapping the Anthropocene: an investigation of Cultural Ecosystem Services through artists' engagement with environmental change in Scotland' (2019)

The current climate change emergency demands a deeper understanding of the entanglement of climate and culture as a prerequisite to climate action. This thesis examines the ways in which recent artists' projects in Scotland have employed the map and mapping to chart environmental changes. As mapping emerged as a distinctive critical tool for visual artists, evidenced in a range of practices in recent decades, defined as critical cartography, radical cartography or experimental geography, these mapping practices, which have a concomitant focus on action and activism, define certain collaborative or socially engaged practices. These are 21st century cultural mapping practices, as understood in the context of Cultural Ecosystems Services, a framework that outlines the enmeshment of culture and nature and demonstrates the non-material benefits of nature. The mapping practices considered here are furthermore understood as examples of a new onto politics of the Anthropocene, of complexity and interconnection, in contrast to the more dominant assumptions of mapping in Modernity. In so doing they have contributed not only to our understanding of the past, present and future functioning of the environment but also to policy-making. This thesis locates the 'mapping artist' at the heart of contested debates about the role and value of art in the context of global social, political and environmental activism, and as such as part of a broader and pertinent geopolitical discussion centred around the Anthropocene. The perspective of Scotland as an emergent nation 'looking north' is located within a shifting geopolitical focus, driven to a large extent by climate change. The particular art projects that serve as case studies are arranged geographically, clustered in bioregions: Working the Tweed, River Culture and Th'Fleety Wud map river cultures, Sea Change and Neo Terra map the sea, whilst Forest on the Move and Sexy Peat map forest and peatland.
These studies are bookended with two nation wide proposals: Atlas of Productivity and The Deep Wealth of This Nation, Scotland. The thesis makes the link between these mapping practices as legacy of the 20th century avant-garde artist and ecological pioneer Joseph Beuys' radical concept of Social Sculpture and the concept of 'think global, act local', attributed to the 19th century Scottish biologist, sociologist and town-planner Patrick Geddes. These case studies are presented as significant models of Cultural Ecosystem Services: where mapping and hacking are methods for collaborative, often interdisciplinary, art practices which, by specifically homing in on the local, highlight interconnectedness to global ecosystems. It proposes that they are underused and undervalued tools for policy-makers, to be reconsidered in the context of the new onto politics of the Anthropocene; one of enmeshment and entanglement of culture and nature as Beuys, Geddes and Guattari had anticipated and argued for.


Awarded Date: 27/01/2021

Principal Supervisor: Professor Ysanne Holt

Second Supervisor: Professor Rona Lee

Additional Advisor: Professor Mike Collier

Website